A self-evolving Philosophy, bringing back
the Masculine, giving rise to a new-age Brotherhood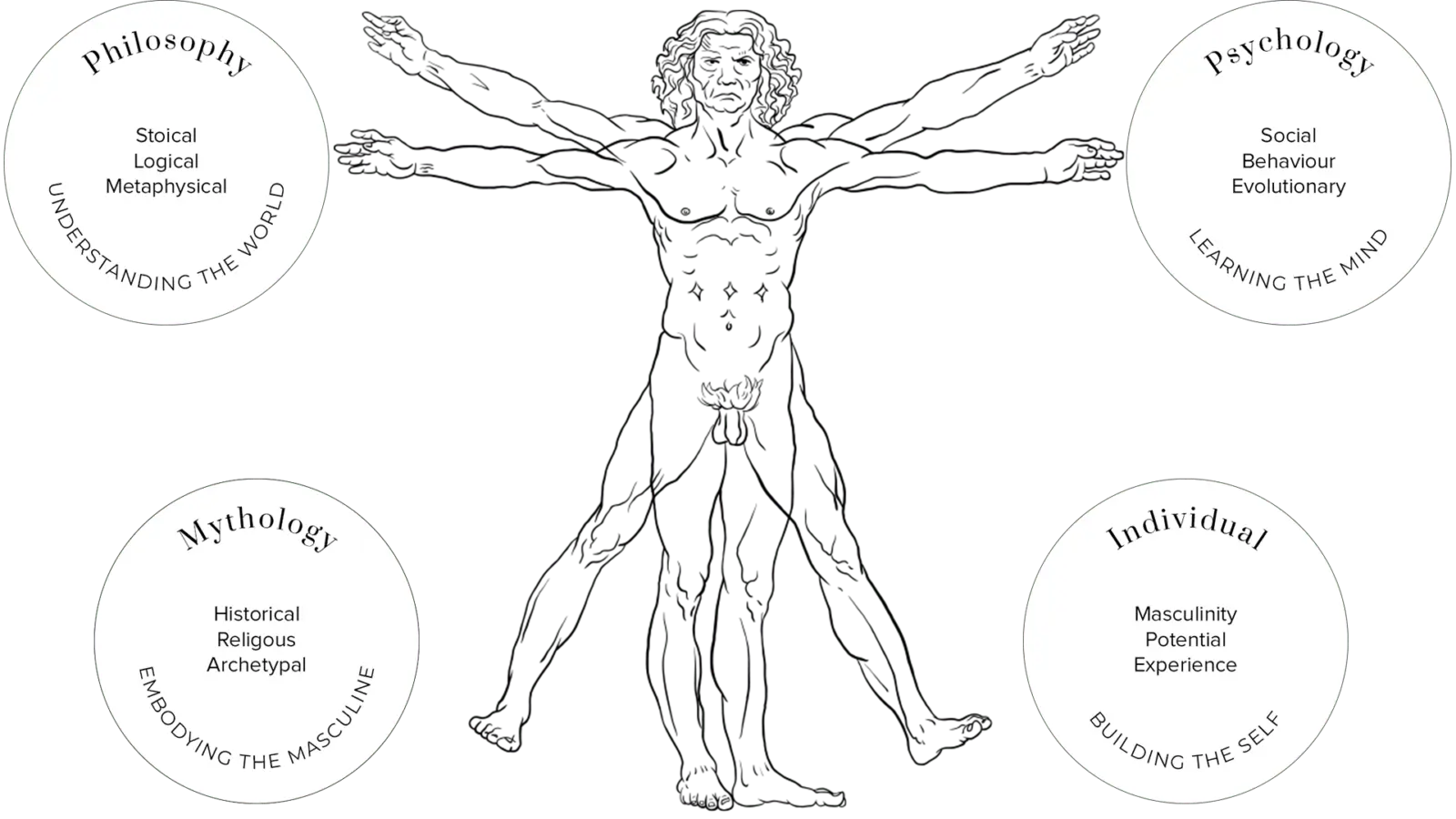 The Free Man is an ideology, a way of thinking that the new age man subscribes himself to. It is a philosophy that guides his day-to-day decision making, his life choices and ultimately his impact on close ones and society as a whole. It's a mindset that he wakes up with everyday, and it brings him back on his Path if anything ever distracts him.
The ideology is an amalgamation of lessons learnt from varied subjects and some of the greatest men to have ever walked this earth. We combine that knowledge with every individuals life experience and the collective learning of the community, to form the physical manifestation of The Free Man – its Brotherhood Network. That is further supported by the university, which teaches all those things that Parents or Teachers never talk about.
Because it brings together those who are Seekers of the Truth. Truth about society's illusions, truth about human nature, and truth about happiness and personal satisfaction. The Free Man ideology was born out of the suffering of one man, yet it is a suffering that almost every man goes through. The suffering of self-discovery, bringing pain that we know is ultimately worth it, but a journey that we feel all alone in.
[elfsight_instagram_feed id="1"]
Our old Private videos, Subscriber's stories, next Brotherhood Meetups, Lecture Releases delivered free to your Inbox & Chat.
Don't miss out, move our Newsletter email from Promotions tab to Inbox folder in your Gmail